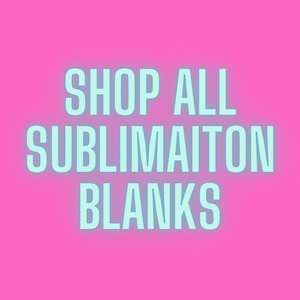 SUBLIMATION BLANKS
SHOP OUR AMAZING SUBLIMATION BLANKS. QUALITY YOU DONT WANT TO MISS OUT ON...
SHOP HERE
PRE-ORDERS (T-SHIRTS & MORE)
Do you need or want Jerzee 21m 100% Polyester Tee's, a great Tumbler Press or much more? We are offering them here for Pre-Order. Turnaround time is 3-7 business days (depending on the item) to ship or pickup...
ORDER HERE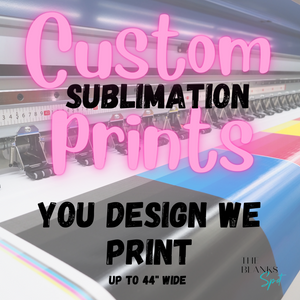 CUSTOM SUBLIMATION PRINTS/TRANSFERS
Let us print for you!! Order your Custom Sublimation Prints made with our Amazing TBS Sublimation Paper and Ink. We can print up to 44" wide...
ORDER HERE
CUSTOM DTF TRANSFERS
ORDER YOUR CUSTOM DTF TRANSFERS HERE. PROVIDED BY OUR PARTNERS TRUPRINTS
COPY THE LINK BELOW TO ORDER: https://www.truprints.online/?ref=theblanksspot
Now Accepting SEZZLE and KLARNA at Checkout
TBS AFFILIATE
IF YOURE LOOKING FOR AN OPPORTUNITY TO EARN SOME EXTRA CASH FROM HOME THEN CHECK OUT THE BLANKS SPOT AFFILIATE PROGRAM.  THE BLANKS SPOT IS THE FASTEST GROWING SUBLIMATION BLANKS SUPPLIER AND AUTHORIZED VINYL RESELLER IN THE SOUTHEASTERN REGION.  WITH WELL OVER 2OO ITEMS IN OUR CATALOG, CUSTOMERS ARE SURE TO FIND SOMETHING THAT THEY WANT FROM OUR STORE WHICH MEANS THE EXTRA CASH WILL BE FLOWING IN SOON.   
BECOME AN AFFILIATE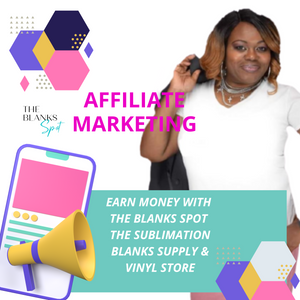 We offer ONLINE SHOPPING ONLY. You can pickup at our warehouse or we can ship to your location.
Warehouse Location:
916 Holland Ave Cayce, SC 29033
MUST PURCHASE ONLINE to pickup at the warehouse or we can ship to your location...
Pickup Hours:
MON - FRI
10:00am - 5:00pm